This testimony is to the glory of God and to encourage anyone out there who is believing God for a breakthrough in any area of human endeavour. When odds are against you, when policies and laws are impeding your progress; this testimony is a proof that God hears when we call and indeed mountains move if only we stand our ground even in the midst of negative reports.
It was in March 2014 during a family meeting; I and my wife were discussing the progress of our children and reviewing plans and objectives. Before this time my wife has had difficulty in choosing a career path, she wanted to be sure of not getting into something that will bore her in future. At last she made up her mind that she was going into a new profession and that means she needs to go back to university. At this point 'my heart cut' because I knew we have a mountain to climb. Here we are, policies are against her and she will have to apply as an international student. I thought to myself, how do we raise the school fees? I am the only person working in this family, with two children (NO benefits whatsoever) and on top of that I have been trying to clear past debts. I didn't discourage her as I could see she was determined, on one hand I was happy to see her taking a giant step and on the other hand I was deep in thoughts on how we will pay her school fees. Few days later whilst I was pondering over the whole thing, a voice spoke up within me saying ' Your wife may not have resource to public funds but if you are a tither then you have resource to heavenly funds, go and demand for it'. I jumped up and I told my wife what I've just heard. I immediately had the courage to tell her to go and start the admission process.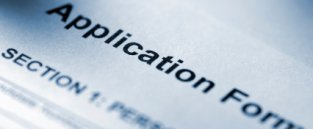 The first hurdle was to write a convincing personal statement, this was what we did throughout the month of April 2014. On May 27th 2014 she finally submitted her application through UCAS and we began to wait patiently for responses from the chosen universities. We cease not to mention this objective of ours before God, reminding Him of His precious promises. I knew policies can still be by passed – as God did for Esther.
The first response was from Middlesex University, it was an outright NO. My wife refused to tell me, not until another university invited her for assessment. To cut the long story short, four universities invited her for assessment/interview, by December 19th 2014 she had done assessment in three universities and all three had turn her down even though my wife thought she did well in the assessments. Throughout Shiloh 2014, my main request was that God will advance my wife and favour her. It was as if the dream was fading away by the time year 2014 ended but I kept reminding myself that if God has done this before (For queen Esther), then He can do it again. In January 2015, we were re-energised by the prophetic words of the year; with just one more assessment for the last university, with what seemed like our last chance – we had to give it our all.
We had previously attended the open day of the university on 15th November 2014, we arrived early and I asked her to remove her shoes and step on the ground proclaiming that she's taking over that place. She finally did her last assessment on Wednesday 11th February 2015, she came out of the exam hall not feeling good as she ran out of time and she could not answer all the questions. Surprisingly, she was asked to wait for oral assessment after the written exam. To the glory of God, on March 4th 2015 we received a letter from the school confirming that she passed her assessment and they are willing to offer her place. However, the offer was with a condition (they weren't sure of how she intend to pay her fees). The school gave us a link through which we can apply for funds. We danced and rejoiced because we knew it was God in action, normally she shouldn't have even been considered if policies are to be strictly followed.
Now that we have a potential offer in the bag, the next hurdle was funding. We started gathering all the documents we had and we submitted the first application for funding by March 12th 2015. Within few days we got a shocker from the funding body; they didn't even bother to process my wife's application. The response in summary stated 'don't waist our time processing this application, this applicant is not qualified for funding'.
When I read the rejection letter, I said to myself, "God does not start something and then abandon it halfway". Despite the lack of evidence to disprove the main reason for the initial rejection, we put in the second application on the 9th of April 2015 with additional documents. A few days later (16th April) – yet again another rejection. Meanwhile, the school resumes on the 19th of April 2015.
I had to remind my wife that time cannot be against us and that our Father is the author of time. Time will never be against God; He will rather rewind time, pause it or even fast forward if there is need for it.
At this point we summoned courage and went before the Lord, I reminded Him about: having recourse to heavenly funds because we are tithers. I reminded God about what His Word said about the man that fears the Lord, I reminded Him about Psalm 128:3:
…Thy wife shall flourish like a grape vine…
I told God my wife's career cannot be stagnated and these policies and laws cannot stop her from moving forward. We submitted our application for funding for the 3rd time after we laid hands on the form.
April 30th 2015, it's now two weeks since lectures had commenced in school and it was as if another month had gone by without making any progress. After the covenant hour of prayer on that fateful day at about 07:30, I asked my wife to join hands with me whilst I pray. We invoked what God's word said as touching anything we agree on earth and that it will be established in heaven. Secondly, I reminded God about Philippians 2: 10 saying: this door must open unto us because it is within the jurisdiction of the name of Jesus.
Thirdly, I asked my wife to look through the window and I said to her the same way the sun had heralded this morning and no man made laws or policies can stop it from rising, in the same way no policy or law will impede your progress.
At exactly 09: 40 whilst I was still settling down at work my phone rang, my wife confirmed that she had received an email from the funding body, she was awarded a full scholarship including monthly allowance which we didn't apply for. I lost my balance at work and it dawn on me the more that God's word is alive and powerful.
She got called by the university the next day and she was asked if she was happy to start her course the next Monday (May 4th 2015), they were willing to take her through the two week orientation that she had missed.
Dayo Obisesan
---
I had a choice to paste this testimony from Winners Chapel's version. But when I heard this testimony, I think I was clicking my fingers non-stop  (Like you know when you're listening to poetry)… I had to talk to this brother Dayo and get the original, undiluted version.
I think I listened in between the words of this testifier. To me it is powerful testimony, it spoke volumes. If I had the audio version, I would post it this with this post.
If we look this testimony from the surface, it is important to give your tithe, it secures your financial blessing on earth, you may not see it now, but you will eventually see it. Trust Him.
Again the testimony touches on faith and a demonstration of a steadfast heart. Brother Dayo and his wife did not give up. They prayed, they took in the Word; they kept coming back to the Word. They reminded God of His promise. They focused on it.
The scriptures used in this testimony were like spice to me and I think I will have to write about this testimony again at some point…Trying to avoid the 2000 word mark.
But finally. Finally, finally, finally. Ladies I think we need to give thanks to God that there are still men like Brother Dayo as a husband out there. The support. The encouragement…that sun quote, the Psalm 128:3, Dayo the husband knew his Father. The wife as a devoted Christian wouldn't have probably got the scholarship if her husband didn't intervene so much – we will never know. But in a marriage when a man and women are on the same page, as children of Christ and both have a relationship with God, learning His Word as well as putting it into practice – doesn't the situation look and seem much better to deal with when both husband and wife as a couple want to overcome it.
This testimony I am sure will speak differently to you, for me it was all of the above the latter even more so. God was telling me something.
How did this testimony speak to you?
DAfricanLady